International Astrophysics and Space Conference 2020
June 15-20, 2020 in TBILISI, GEORGIA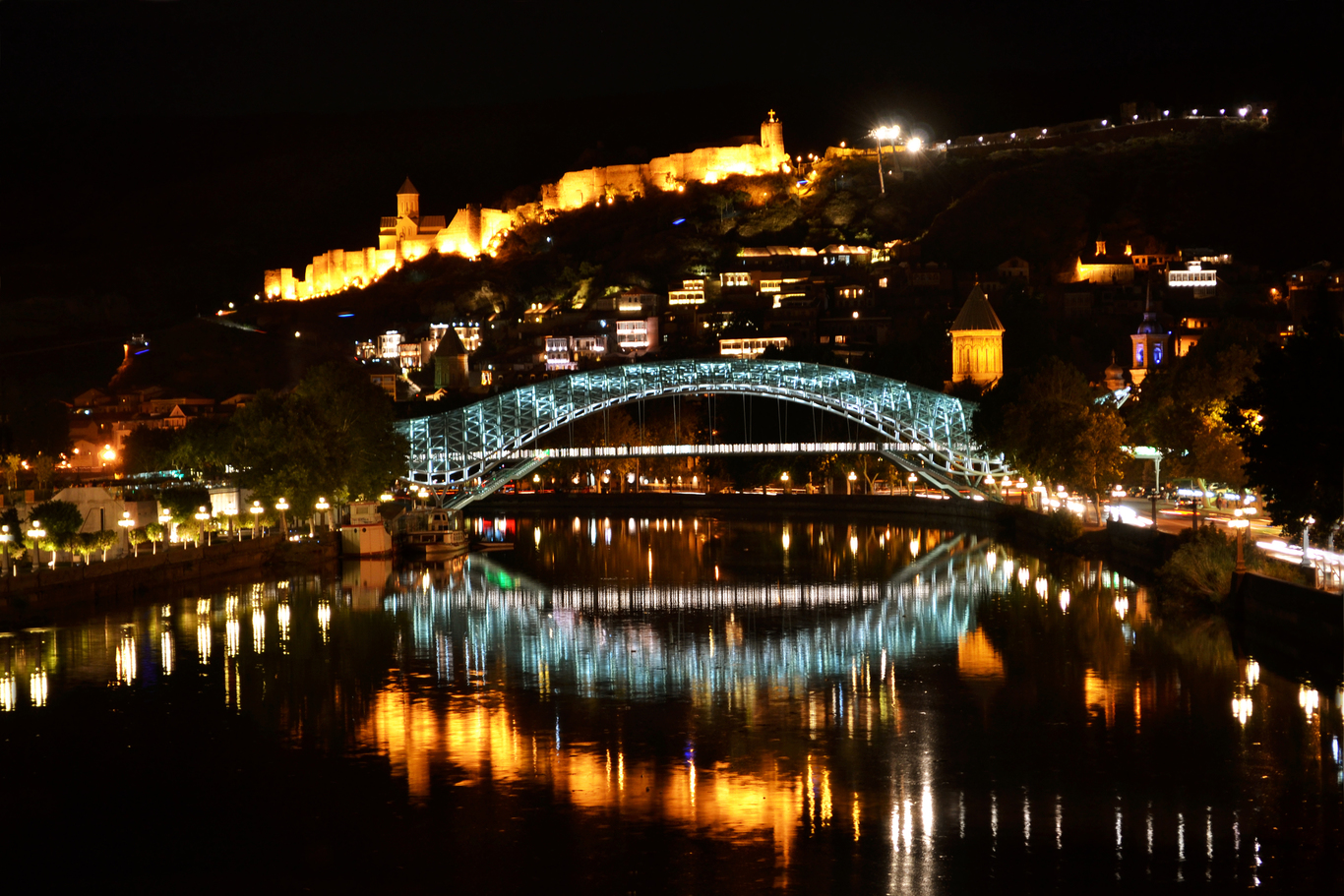 Conference Aims and Objectives
The International Astrophysics and Space Conference 2020 is the scientific forum bringing together space exploration mission specialists, ground-based observational project developers and related astrophysics researchers, academicians, PIs and industrial professionals from all over the world to present their development activities and research results in the Solar System, Stellar and Exoplanetary Astrophysics Studies. The conference will consist of the plenary sessions with oral and poster presentations divided into three parts.
Each part will be dedicated to the following topics:
• Space science and exploration missions: This part will present current and next generation space missions, new astronomical ground-based projects supporting space telescopes or even going beyond their frontiers and results of astrophysical and space science researches already obtained or to be uncovered in the near future.
• New frontiers in the solar atmosphere studies 2020: This part will cover new observational and theoretical findings in the solar photosphere, chromosphere and corona studies using space and ground-based telescopes utilizing different spectral ranges and observational modes, including spectrophotometry and polarimetry.
• Space era in stellar and planetary astrophysics 2020: This part will be dedicated to the scientific studies consisting of observational as well as theoretical aspects of exoplanets, asterosismology, variable and binary stars. The special emphasis will be regarded to the influence of the space missions in these fields of astrophysical researches.
Call for Contributions
Prospective authors are kindly encouraged to contribute to and help shape the conference through submissions of their research abstracts, oral papers and posters that address themes and topics of the conference, including figures, tables and references of novel research materials.
Guidelines for Authors
Please submit your abstracts in MS Word or PDF format to the following e-mail: info@astronomia.ge
Conference Proceedings
All submitted conference papers will be peer reviewed and published in the conference proceedings.
Conference Sponsor and Exhibitor Opportunities
The Conference offers the opportunity to become a conference sponsor or exhibitor.
Venue
The International Astrophysics and Space Conference 2020 will be held in Tbilisi, capital of Georgia. The venue of the conference is the Sheraton Grand Tbilisi Metekhi Palace, located in the historical heart of Tbilisi offering stunning views of old Tbilisi and 220 well-appointed rooms and suites, the largest Ballroom, excellent conference and meeting facilities and everything in between.
The conference is organized by the Foundation for Promoting Science and Education "NOVA" and the Georgian Astronomical Union (GAU) with support of the Shota Rustaveli National Science Foundation of Georgia (SRNSFG) and Georgia's Innovation and Technology Agency (GITA).
The unique country of Georgia is situated in the Transcaucasia at the crossroads of Europe and Asia. Throughout the world, Georgia is renowned for its high mountains with alpine green hills and even tropical forests. Majestic mountain peaks have become the hallmark of Georgia. Its climate is mild continental while clean air, 365 days of sun, amazing lakes and mountainous rivers with abundant thermal springs alongside with the Black Sea beaches make Georgia a perfect destination for recreation.
Not everyone knows that Georgia was one of the first countries in the world that produced wine by means of fermentation in special egg-shaped jars called «kvevri». Archaeologists proved that native Georgian wine making in kvevri have been in use for more than 8000 years and now is a part of the intangible heritage of humanity according to UNESCO. Wine in Georgia is, in fact, a national treasure attracting tourists and wine lovers from all over the world.
The capital city of Georgia – Tbilisi - is undoubtedly considered the pearl of the country. In Georgia, all the roads lead to Tbilisi. The city is the center of political, cultural and touristic life. Tbilisi offers a perfect mixture of modern and ancient. Along with modernistic buildings, you will find small cozy streets with heartwarming cafes, souvenir shops and lively bazaars where you can buy examples of Georgian national crafts such as enameled jewelry called "minankari". Tbilisi as a modern capital offers various options for spending time: rich night life with a number of clubs and music fests, green areas, and recreation parks and lots of museums.
Welcome to Georgia and we are looking forward to your participation!
Call for Papers
Please submit your abstracts in MS Word or PDF format to the following e-mail: info@astronomia.ge
| | | |
| --- | --- | --- |
| Abstracts Submission Deadline | | April 14, 2020 |
| Notification of Acceptance/Rejection | | April 30, 2020 |
| Early Bird Registration Deadline | | May 1, 2020 |
| Conference Dates | | June 15-20, 2020 |
SOC
Vazha Kulijanishvili (Co-chair)
Serge Kouchmi (Co-chair)
LOC
Teimuraz Kvernadze (Co-chair)
Ramaz Bluashvili (Co-chair)
| Participation Type | Early Registration Fees | Registration Fees |
| --- | --- | --- |
| Non-Student Oral/Poster Presenter Registration | USD 200 | USD 500 |
| | | |
Early Bird Registration
Early Bird registration is valid until May 1, 2020 20:00:00
Online Credit Card Processing
Conference participants can make online credit card payments for conference registration fees. Please contact us for more details to the following e-mail:
info@astronomia.ge